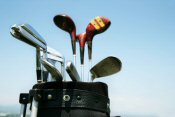 CLICK HERE TO PRINT A SAMPLE CERTIFICATE
The certificate is a PDF document so you will need
Adobe Acrobat Reader
to view it.
CERTIFICATE DETAILS

This certificate is redeemable for an online golf discounts membership providing the deepest golf discounts and live interactive tee time reservations in the world. You will save up to 70% off golf nationwide. The golf discounts database currently includes over 7000 golf courses nationwide. Discounts in virtually every city in the United States totaling thousands of golf courses and new ones are added regularly.
You will have access to golf course information and discounts at an exclusive members only website. With our live interactive database you have access to golf discounts at your fingertips at all times. You simply access the members only area, select your state, choose the golf course and make your tee reservation at up to 70% off. You could even receive a free cart rental, and discounts on your lunch. There is absolutely no guessing if the golf course will honor the discount or if the discount is expired since all discounts are shown live via our interactive database. The golf discounts membership is valid for one year upon issuance.
The cost to redeem this certificate to receive your Golf Discounts membership information is a one-time redemption fee of $10 for processing, postage and handling. To redeem this certificate, the customer goes to the
Certificate Redemption Website
. At that website the customer will enter in the Certificate ID# located at the bottom of the certificate to validate their certificate and to securely submit the redemption fee. Visa, MasterCard, Discover, American Express and PayPal are accepted. The customer will receive their Golf Discounts membership information by mail within 1-3 weeks after redeeming the certificate. Simple redemption instructions are clearly printed on the certificate.
ONLY $9.95!
Back to Certificates