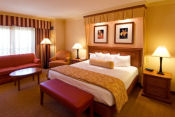 CLICK HERE TO PRINT A SAMPLE CERTIFICATE
The certificate is a PDF document so you will need Adobe Acrobat Reader to view it.
CERTIFICATE DETAILS

The certificate is redeemable for an online hotel discounts membership giving you access to over 400,000 hotels that offer 50% off the rack rate and hotels that offer at least 10% off the best available public rate. Hotel locations are in over 141 countries and new hotels are added daily. These discounts are not available to the general public and are based off the lowest available public rate which in most cases include call centers, the brand web sites, calling the hotel direct, standard GDS (public sites) and 3rd party distributors such as Travelocity, and Expedia. These rates are restricted to our members and require a special booking ID number to receive the discount.
You will have access to the most amazing negotiated hotel discounts at an exclusive members only website. You simply access the members only area, browse the online directory of hotels, and purchase your accommodations at 50% off! Start saving big on your very next hotel room! The hotel discounts membership is valid for one year upon issuance.
Click Here To View a List of Featured Hotels
The cost to redeem this certificate to receive your Hotel Discounts membership information is a one-time redemption fee of $20 for processing, postage and handling. To redeem this certificate, the customer goes to the
Certificate Redemption Website
. At that website the customer will enter in the Certificate ID# located at the bottom of the certificate to validate their certificate and to securely submit the redemption fee. Visa, MasterCard, Discover, American Express and PayPal are accepted. The customer will receive their Hotel Discounts membership information by mail within 1-3 weeks after redeeming the certificate. Simple redemption instructions are clearly printed on the certificate.
ONLY $9.95!
Back to Certificates