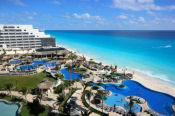 CLICK HERE TO PRINT A SAMPLE CERTIFICATE
The certificate is a PDF document so you will need Adobe Acrobat Reader to view it.
CERTIFICATE DETAILS
This certificate is redeemable for a reservation form, offering two adults with 7 nights of resort accommodations at one of thousands of resorts worldwide.
RESORT LOCATIONS
Locations are subject to availability.
Africa - South Africa
Asia Pacific - India
Asia Pacific - North East
Asia Pacific - South East
Australia - Gold Cast
Australia - New South Wales
Australia - Northern - Queensland
Australia - South - Victoria
Australia - Western
Bahamas & Bermuda
British Isles - England - Northern
British Isles - England - Southern (Includes London)
British Isles - Ireland
British Isles - Scotland
British Isles - Wales
Canada - Northern ID, MT, AB, BC, MB
Canada - Ontario & Quebec
Canary Islands - Fuerteventura
Canary Islands - Gran Canaria
Canary Islands - Lanzarote
Canary Islands - North Tenerife
Canary Islands - South Tenerife
Caribbean
Central America - Costa Rica, Guatamala, Belize, Colombia, Ecuador
Egypt
Europe - Austria
Europe - Finland
Europe - France (Excluding Alps)
Europe - France - French Alps & Switzerland
Europe - Germany - Belgium - Netherlands - Poland
Europe - Greece
Europe - Hungary
Europe - Italy (Excluding Alps), Sardinia, Sicily
Europe - Italy - Alps
Europe - Norway - Sweden
Europe - Portugal
Europe - Portugal - Maderia
Europe - Spain - Balearic Islands
Europe - Spain - East Coastal
Europe - Spain - Malaga Area
Europe - Spain - Marbella Area
Europe - Turkey & Northern Cyprus
Israel
Mediterranean - Malta
Mexico - Acapulco
Mexico - Cancun & Cozumel
Mexico - Huatulco
Mexico - Inland
Mexico - Ixtapa
Mexico - Manzanillo
Mexico - Mazatlan
Mexico - Northwest - Baja
Mexico - Puerto Vallarta
New Zealand - North Island
New Zealand - South Island
Pacific Islands - Fiji
Pacific Islands - Tahiti & Bora Bora
South America - Brazil - North
South America - Brazil - Rio De Janneiro To Buzios
South America - Brazil - South Coastal
South America - Coastal Argentina, Chile, Uruguay
South America - Inland Arg, Bolivia, Paraguay, Uruguay
South America - Venezuela
US - Arizona
US - California - San Francisco Area
US - California - Southern Inland
US - California - Southern Coastal
US - Coastal Alabama, Mississippi, Louisiana
US - Colorado - Central & Northern
US - Colorado - Southern
US - East Coast - Maine to Maryland
US - East Coast - Virginia Beach to Myrtle Beach
US - Florida - Keys
US - Florida - Northeast
US - Florida - Northwest
US - Florida - Orlando Area
US - Florida - Panhandle
US - Florida - Southeast
US - Florida - Southwest
US - Great Lakes Area (WI, MI, MN, IA, SD)
US - Hawaii
US - Inland New England (ME, NH, VT, NY, MA)
US - Nevada - Las Vegas
US - Nevada/California - Lake Tahoe & Reno
US - New Mexico
US - Northern Interior (IL, IN, OH, WV, KY, VA)
US - Northwest - Washington & Oregon
US - Uzarks (MO, AR, OK)
US - Pennsylvania
US - South Carolina - Hilton Head Area
US - South Carolina - Myrtle Beach
US - Southern Idaho, Montana, Wyoming
US - Southern Interior (AL, MS, GA, NC, SC)
US - Tennessee & Smoky Mountain Resorts in NC & GA
US - Texas - Coastal
US - Texas - Inland
US - Utah

At the time of booking your reservations, a US $199 per person reservation and processing fee, double occupancy, is required and payable to the fulfilling travel agency that will book your reservations. The number of occupants possible will vary with the property selected. Base program is for two people for accommodations in a Studio-Hotel-One Bedroom unit. Additional travelers may travel for a surcharge of $49 per person for the week. Based upon availability, units with 2 or 3 bedrooms are available for $99 per bedroom per week.
Resort accommodations are available year round, subject to availability and can be booked as soon as 48 hours in advance. The reservations are for an undivided 7-Night stay regardless of a late check-in or early check-out. All taxes and service charges are based upon the 7-Night stay. A valid credit/debit card is required for final payment at time finalizing the reservations with the fulfilling travel agency. The 7-Night stay is for accommodations only. All costs for transportation, meals, and/or activities at your destination are not included. All-inclusive programs are available at certain destinations for an additional cost at time of booking. Upon check-in you will be required to present a valid credit card for incidentals, room key deposits, telephone calls, movie rentals, as well as any additional amenities provided by the resort. The traveler booking the reservations must be 21 years or older to book the reservations. Each traveler is also subject to the standard terms and conditions of each resort. Other restrictions may apply.
The cost to redeem this certificate to receive a reservation form is a one-time redemption fee of $35 for processing, postage and handling. To redeem this certificate, the customer goes to the Certificate Redemption Website. At that website the customer will enter in the Certificate ID# located at the bottom of the certificate to validate their certificate and to securely submit the redemption fee. Visa, MasterCard, Discover, American Express and PayPal are accepted. The customer will receive the reservation form within 1-3 weeks after redeeming the certificate. Simple redemption instructions are clearly printed on the certificate.
ONLY $9.95!
Back to Certificates