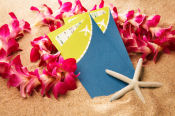 CLICK HERE TO PRINT A SAMPLE CERTIFICATE
The certificate is a PDF document so you will need Adobe Acrobat Reader to view it.
CERTIFICATE DETAILS
This certificate is redeemable for a reservation form, entitling you to receive a complimentary companion airfare ticket at no cost when you purchase one adult roundtrip airfare ticket. This offer is valid for Domestic and International destinations.
The minimum available published airfare must meet with the Minimum Fare Requirement schedule shown below. The minimum fares stated are base fares. Base fare is defined as the cost of travel excluding all applicable taxes and fees, including the U.S. Transportation tax, airport facility charges, security fees and fuel surcharges. Applicable taxes and fees apply to both the purchased full fare and complimentary companion ticket.


MINIMUM FARE REQUIREMENTS FOR FIRST TICKET:

Coach Class within the Continental United States and Canada: $379

Coach Class to Mexico, Caribbean, and Hawaii: $695

International destinations: $1199

First Class To All Destinations: $1399. Travel in First Class from California to Hawaii is only available from Los Angeles, San Jose or San Francisco.

Published rates that are below the Minimum Fare Requirements do not qualify for this offer. One of the travelers must be at least 21 years of age at the time of booking. Both travelers must have proper identification available at airport check-in.

All passengers are subject to the rules and regulations of the issuing airline, including but not limited to refunds, exchanges, cancellations or changes of itinerary. Both travelers must travel on the same itinerary. Advance purchase of 30 days is required. Roundtrip travel must be completed within 30 days. The companion ticket is for base fare only. The name of the passengers cannot be changed. This offer is based on published rates and may not be combined with any other airline program. Internet specials are not valid. A $9.95 ticketing fee applies to all tickets issued and all reservations are electronically ticketed. Flight selection is based on availability of specific classes of service at the time of reservation. Flights may be difficult or impossible to obtain during major holiday periods. The fulfilling travel agency has the sole discretion of air carrier selected. Not all airlines are eligible, however, the fulfilling travel agency can often accommodate your preferences. Travel between eligible cities may be either non-stop, direct, or on flights that include a change of plane. Open jaw, one-way, circle trips and open return ticketing are not allowed.

The cost to redeem this certificate to receive a reservation form is a one-time redemption fee of $25 for processing, postage and handling. To redeem this certificate, the customer goes to the Certificate Redemption Website. At that website the customer will enter in the Certificate ID# located at the bottom of the certificate to validate their certificate and to securely submit the redemption fee. Visa, MasterCard, Discover, American Express and PayPal are accepted. The customer will receive the reservation form by mail within 1-3 weeks after redeeming the certificate. Simple redemption instructions are clearly printed on the certificate.
ONLY $9.95!
Back to Certificates